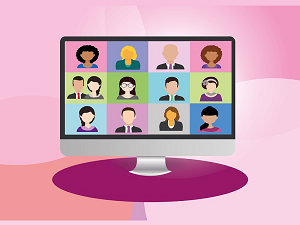 Do you use Microsoft Teams? If you do then you're going to love the August update. It offers a number of new high value features that will improve the quality of your online meetings. Here's a quick overview:
Two New Presenter Options
In Presenter Mode you'll find two new options available: A Reporter mode and a Side By Side mode. In Reporter Mode any shared content will be placed above your shoulder (left or right) as a visual aid while you're speaking. In Side by Side mode your shared content will be in a separate column next to you.
Captioning and Transcription Changes
The two biggest changes here are live captions and live transcripts which provide captions and transcription in real time as your meeting is unfolding. In addition to that Microsoft has expanded the number of supported languages to 27 which is absolutely fantastic.
Calling Changes
The latest version of Teams now offers dual-tone multi-frequency support for Virtual Desktop Infrastructure. In addition to these changes Admins can now delegate admin roles to specific members for the device management section in the Teams Admin Center.
Where Teams for Education is concerned both educators and students can access and edit Team meetings for their courses directly from their Canvas course. It is a small change but a big time saver and highly convenient. You'll also be able to view past and future meetings at a glance on your agenda and schedule and edit or join meetings from your LMS course.
Teams for Education also offers a new way to collaborate via Blackboard and the new Reading Progress feature allows readers to practice their skills in a safe student centered environment.
The bottom line is that there's something for just about everyone in the August update. You won't want to miss this one.