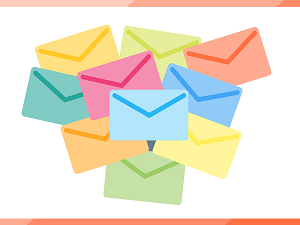 Do you want to convert email subscribers to loyal customers? Focus on increasing customer engagement through your emails. 
An email list is one of the strongest tools in your marketing strategy. So don't let it go to waste with low engagement rates. Here's how to create a solid customer engagement strategy.
Personalize the Message
A positive customer experience depends on the customers feeling seen and valued. Send a welcome email to show you value their engagement. Then, to further entice them, include a discount code or other exclusive offer.
Use your customer relationship management (CRM) tool to create personalized subject lines and headings. The subject line must address the customer's needs, interests, humor, or fears.
Create Emails for Each Group of Customers You're Targeting
Every person in your target audience is different. Use your CRM to separate the various segments within your user base, then create different emails to different niches. Segmented emails generate 58% of all revenue from email marketing campaigns.
You can segment your customers based on age, new vs. returning, income level, and more. Focus your subject lines and emails on these specific niches.
Put Thought into Email Design
A high-quality email leads to engaged customers. How can you tell when an email is high quality?
Attractive Design
Use graphic elements or videos when appropriate. Include important information at the top so users don't need to scroll down. Any links you include should be eye-catching and relevant.
Avoid walls of text, and provide space between the headings and content. Optimize your emails for mobile devices to avoid losing a significant traffic source.
Subject and Headers
A good subject line entices readers to open the email. It should be relevant, personalized, and engaging. Headers should separate the content clearly and relevantly.
The pre-header content is the first 50-130 characters of the email. Customers see this content before they even open the email. Use it to entice customers to read more.
Good Copy
Make the body of your email relevant and engaging. Use humor in moderation. Write concise sentences and use an active voice. Use conversational and personable, but not informal or inappropriate, language. 
Include a Call to Action
Increasing customer engagement doesn't convert to sales without including a call to action. Customers should know what to expect from your message. Make it clear what they get by clicking on links.
Good calls to action are concise and clear and use action verbs.
Automate the Flow
When you set emails to send automatically, emulate the customer journey. These emails send automatically when a customer engages with the website, ad, or social media content. Meeting the customer where they're at ensures they see the most personalized and engaging copy.
Measure and Adapt
As customer preferences and demographics change, adapt your strategy. Listen to customer feedback, track their habits, and analyze their spending. Then change your content and calls to action accordingly.
Well-designed Emails Can Increase Engagement
Email marketing is an excellent tool to increase customer engagement. So whether you're still building your email list or have a wealth of subscribers, write high-quality emails and see the return on investment soar!